With CARSOME Academy Corporate Programmes
At CARSOME Academy, we offer corporate training for automotive businesses who are looking to reskill/upskill their employees and get them a recognised certification.
Take your pick from our government-recognized programmes or work together with our team to create a fully customizable training to meet your company objectives that helps to upgrade your workforce to effectively manage and handle current industry needs.
We take pride in being the accredited and approved centre for Recognition of Prior Experiential Learning (Pusat Pengiktirafan Pencapaian Terdahulu) that offers a fast-track program specifically for automotive technical workers who wants to obtain Sijil Kemahiran Malaysia (SKM) Level 3 certification. With this assessment, working individuals who have the skills but no formal qualification are given the opportunity to obtain official accreditation, opening up more job opportunities and career growth for them.
RECOGNITION OF PRIOR EXPERIENTIAL LEARNING (RPEL)
RPEL is a special program to award government- and industry-recognized certification to technical workers who do not have formal qualifications, but are able to demonstrate skills that have been outlined in the National Occupational Skills Standards (NOSS) based on working experience and achievements.
Being a JPK accredited center, we are able to provide an opportunity to experienced workers to gain or upgrade their certification in a short period of time which can open up to more opportunities for vehicle inspectors and ensure continued success in their career paths.
Candidates who have three years' working experience in the automotive industry only need to sit for two-days coaching session and one-day certification assessment. Upon passing, they will be awarded the SKM Level 3 in Motor Vehicle Inspection by Carsome Academy.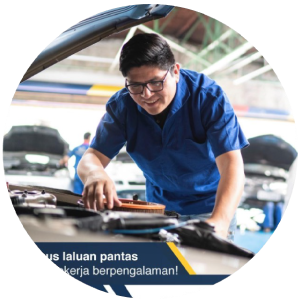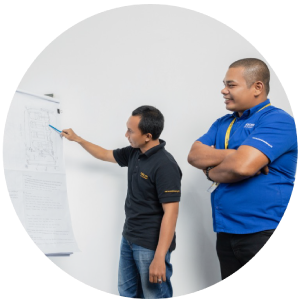 1-day
Practical Assessment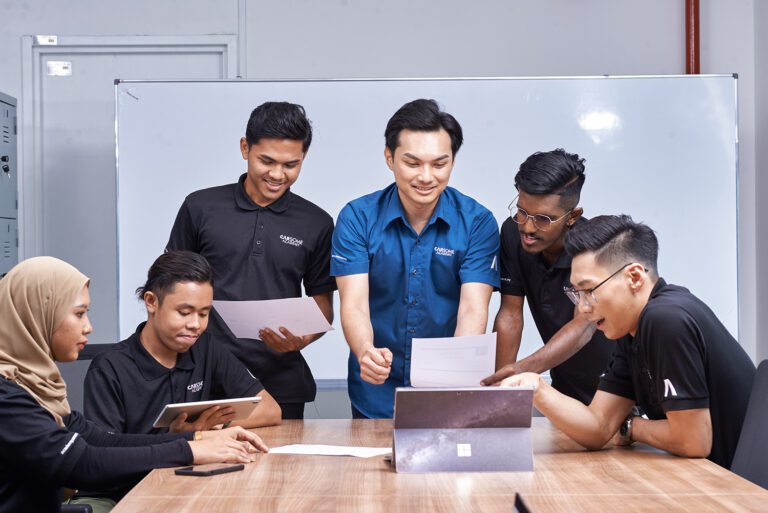 Basic Maintenance & Vehicle Inspection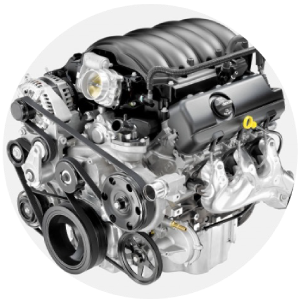 Automobile Fundamental
Basic Knowledge of Vehicle component
Operation and functionality of different systems within the vehicle.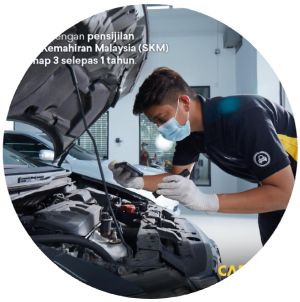 Periodic maintenance Vehicle
Inspection (Visual and audible)
Detect non-conformity or safety issues via test
Vehicle recovery – Jump starting / towing / tire replacement.
Handle breakdown situations safely and logically.
UPSKILLING TRAINING PROGRAMS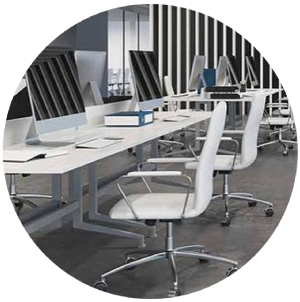 Understanding the 5S concept
Implement of 5S principle in the Inspection Centre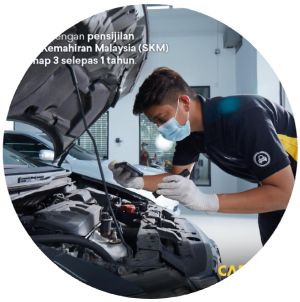 Flooded Vehicle
Inspection
Flooded Vehicle Inspection Process.
Do's & Don'ts
Safety measure & Inspection tools.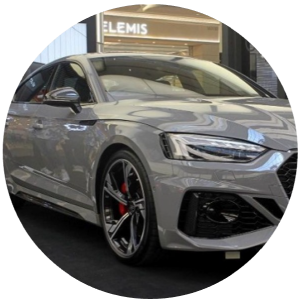 Performance Vehicle
Inspection
How to identify important components on Performance Vehicle.
Performance vehicle functionality.
AUTOMOTIVE SALES TRAINING PROGRAMS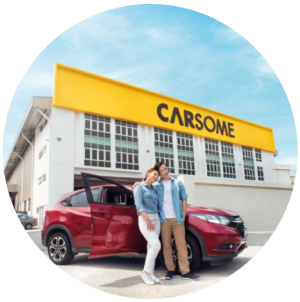 End to End Sales Process.
Selling Skills Practical.
Sales Script. Sales System.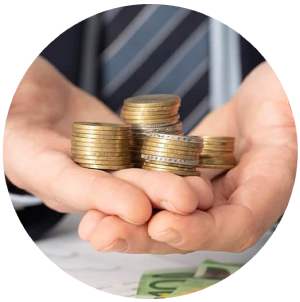 CARSOME Certified
Finance
Car Loan Calculation.
Financial Terms & Condition.
Loan System.
Vehicle specifications database.
Objection Handling
Script Customer profiling.
Our customised training solutions can be conducted in a range of formats and settings, including in-house and seminar.
Let us design and deliver innovative training solutions to fulfill your organizations' needs.