Scholarships Now Available To Selangor Residents Accepted Into CARSOME Academy
Up to 30 Biasiswa TVET Selangor untuk Pelajar CARSOME Academy 2023 are up for grabs
The Scholarship is culmination of the close collaboration between the Selangor State Government and CARSOME Academy
Shah Alam, 13 March 2023 – CARSOME Academy together with the Government of Selangor has announced scholarships to students who are successfully admitted to the institution. YB, Tuan Ng Sze Han, Selangor State Exco for Public Transport, Local Govt, and New Village Development, represented YAB Dato' Sri Amirudin Bin Shari, Selangor Menteri Besar at the CARSOME Certified Lab to launch Biasiswa TVET Selangor untuk Pelajar CARSOME Academy 2023, for youths of Selangor.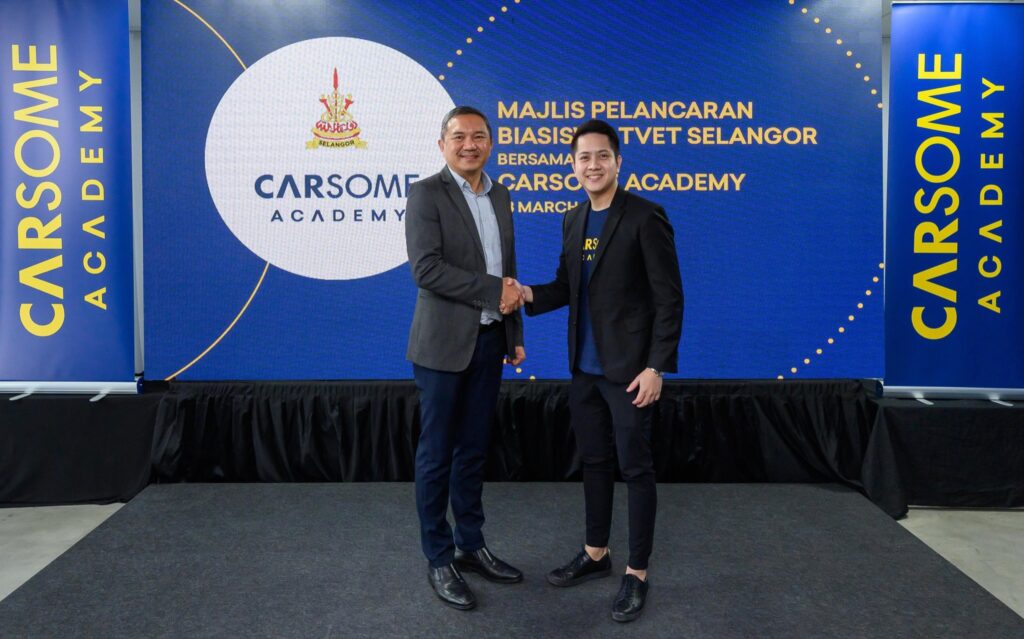 The Biasiswa TVET Selangor Untuk Pelajar CARSOME Academy 2023 is offered to Malaysian youth aged between 18 to 40 years old who are born in Selangor and also open to residents of the state who have lived here over the past five years. The average monthly household income of applicants and their family cannot be more than RM 4,000. The applicant should also not be working and have no fixed income. The scholarship will be afforded to 30 deserving students accepted into CARSOME Academy in 2023.
Applicants should have been accepted or are in the process of making an application to pursue a full-time Malaysian Skill Certificate (SKM) Level 3 course, with CARSOME Academy. The Biasiswa TVET Selangor untuk Pelajar CARSOME Academy 2023 covers the tuition fees for programs offered by CARSOME Academy in 2023. The upcoming intake is in April 2023.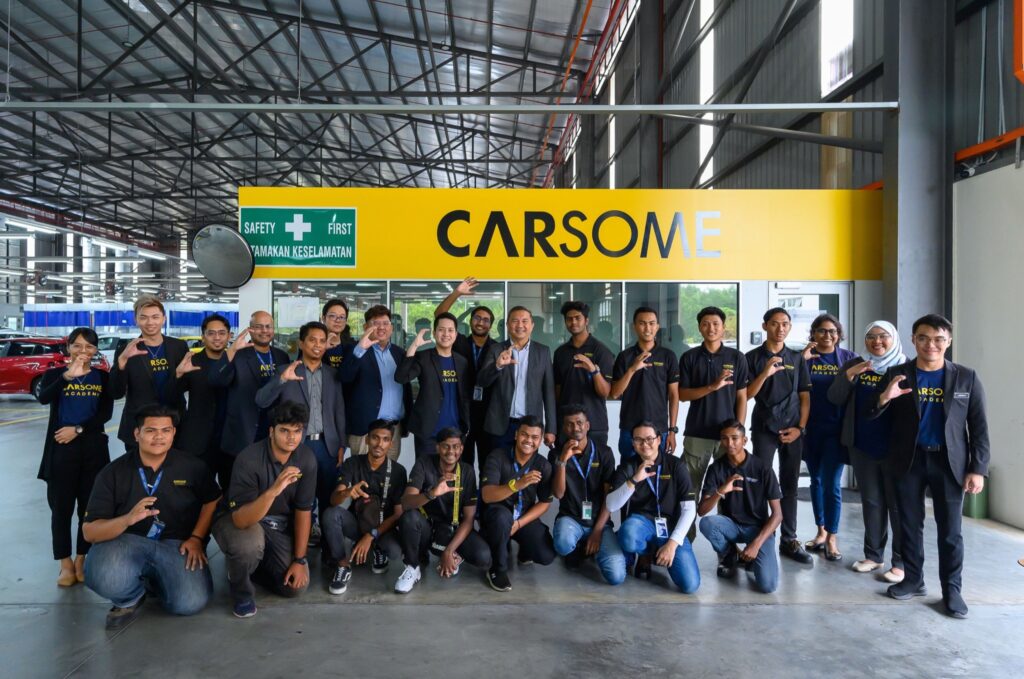 "It gives me great pleasure to see the culmination of the close collaboration between the State Government of Selangor and CARSOME Academy – the Biasiswa TVET Selangor specifically for students enrolled in CARSOME Academy. This is in line with the overall target of the Government to establish close collaborations with both private corporations and government-linked companies this year. This program with financial support of RM250,000 support from the Selangor State Government, aims to assist those who need help pursuing their TVET courses at CARSOME Academy," said YAB Dato' Sri Amirudin Bin Shari, Selangor Menteri Besar.
Teoh Jiun Ee, CARSOME Co-Founder And CEO of CARSOME Academy said, "The technicians we train today will need to be upskilled in areas of technology and equipped with problem solving and communication skills. Therefore, to strengthen the ecosystem, CARSOME Academy is committed to developing a generation of highly-skilled automotive technicians to drive the industry forward.
"Today, we have showcased a new teaching approach that ensures our students are industry-ready. Our approach is primarily student-centred and incorporates the latest technology. Hence, we have introduced Virtual Reality (VR) as a technological learning experience in the academy. VR has the potential to transform the way we learn and teach by offering immersive, interactive experiences that can enhance students' engagement, motivation, and understanding of complex concepts." he said.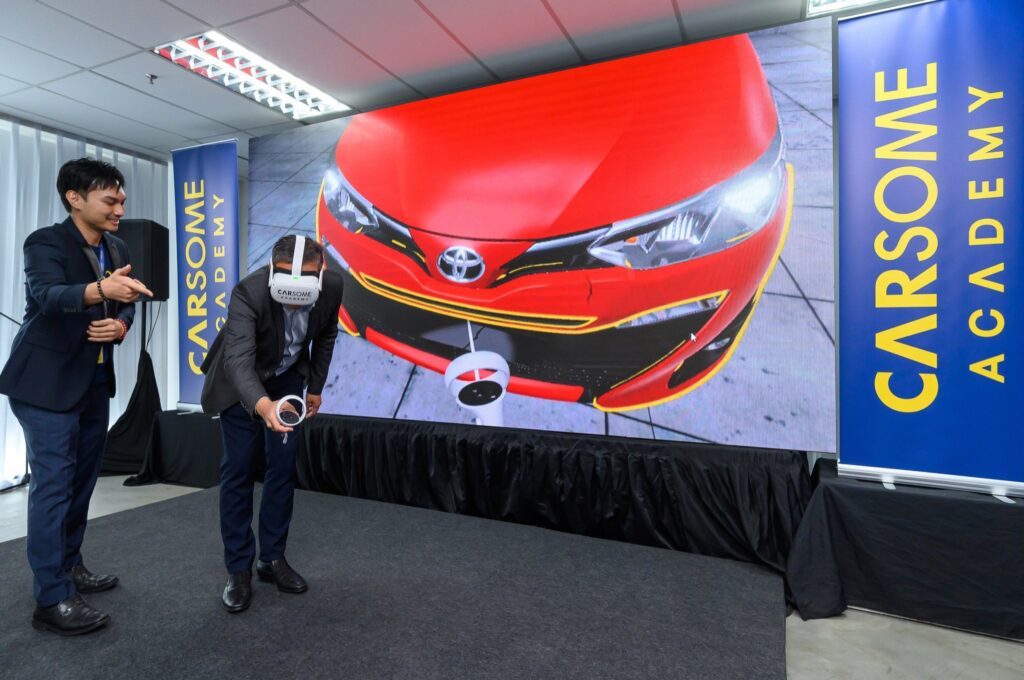 Simultaneously, CARSOME Academy has also launched a branded short film as part of its first major brand campaign to support its drive for student registrations. This short film revolves around an individual CARSOME Academy student taking on the role of an everyday hero. The student is a selfless, genuine person, someone willing to go beyond the call of duty for others and an individual who advocates change for the better. Ultimately, the short film showcases the positive traits of a CARSOME Academy student. At CARSOME Academy, students are supported as they chart their career path and are encouraged to believe that there is no limit to how far a person can go with TVET qualifications, in the automotive industry.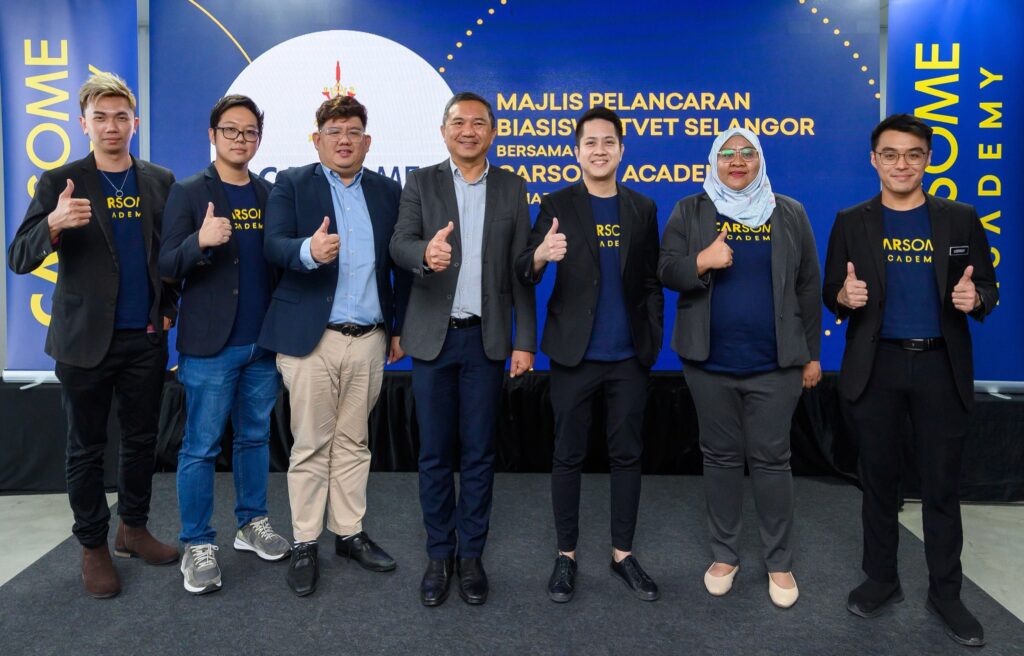 #####